What a great weekend it was for us at Designer Con. This being our first time at D-C, we were really blown away by the interest and positive response! If you were one of the hundreds of people that stopped by our booth to meet and talk with us, a big thanks to you for stopping by! We look forward to seeing you again at our next show!
For those who managed to come by the booth, they got to hear it first as to what we have been doing over the past few months. It involves art, curated designs, collectibles, maquettes and obviously, 3D Printing. While we are not 100% ready to unveil the project just yet, we did want to give a look at what an amazing venue Designer Con 2014 was.
Designer Con is an annual art and design convention that "smashes together collectible toys and designer goods with urban, underground and pop art". It is held yearly in Pasadena, California and this year was it's biggest yet.

Filling an enormous warehouse convention space, as well as an accompanying large exhibit hall, hundreds of artists and designers were on hand to showcase their unique collection of toys and art.
Located somewhere way, way in the back of the main hall was our humble booth. Honestly we didn't know what to expect. Our background is in video games and animation and although toy design isn't far off the creative spectrum, it was our first time exhibiting at a collectible toy design convention. Happily, it was an amazing experience and a fantastic opportunity to showcase our passion for 3D Printing.
3D Printing on Display
Armed with a Makerbot Replicator 2 and Form 1 SLA printer, we demoed 3D Printing by printing one of our upcoming design products in real time.
People of all ages gathered around our booth, curious and excited to see 3D Printing in action. The magic of 3D Printing is that once you see it in person, you get it. Here, among hundreds of vendors selling manufactured products it was evident that this technology represented the future.
Technology meets Art
We weren't the only ones using 3D Printing! While some of the great designers here still work traditionally, many are moving to 3D Printing to help prototype their initial creative designs.
A good example was the work done by our good friends at Rawrz Toys. Using a trusty Form1 Printer to produce their amazing line of cute hand painted collectibles.
Amazing Artistry on Display
From giant creepy-cute sculpture to BoomBox - AT-AT's, if a person could dream it chances were you could find it here in some format. Check out more examples of the great work on Display at Designer Con: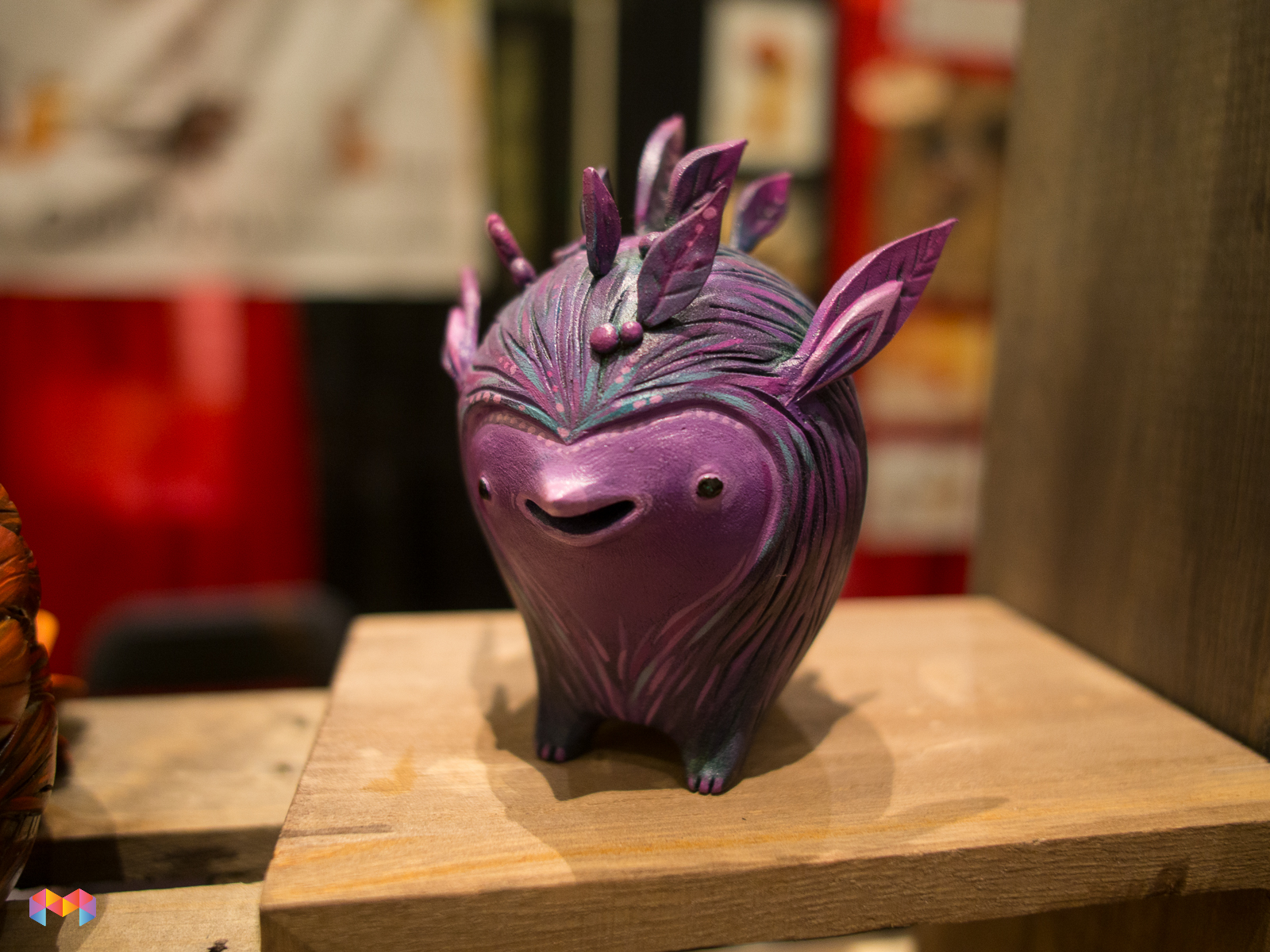 We had an awesome time at Designer Con this year! A big shout out to all our supporters and friends who helped us out . For those of you who missed it, make sure to sign up to our subscriber email list to receive announcements about our new project, as well as future workshops.
Apologies to any art not yet credited. We are working hard on getting credits on all of our images!