Art, News | June 13, 2017 | by Cassidy Dwelis
An artist simply known by the name of Lothlenan on Tumblr has blown up, thanks to the power of the Internet. The artist has taken some of the most beloved pop culture characters of this age and painted them into masterpieces. Their subjects include Lemongrab and the Ice King from Adventure Time, Usagi and ChibiUsa from Sailor Moon, and the legendary Link and Zelda from The Legend of Zelda games.
The paintings all started when Lothlenan was doing a study of Mr. and Mrs. Andrews by Thomas Gainsborough. He looked at the painting and thought, "The Earl of Lemongrab would sit quite well in this painting." A week later, and the artist had recreated a beloved portrait of a colonial couple, but with the Lemongrabs in their stead. It all spiraled from there.
"I cringed at the idea of doing a comparison because my own art looks terrible when compared to the original masterpieces, but since others have done it I may as well."
Other artists around the community don't seem to think so, showering Lothlenan with comments of praise. The love shows, and his post has now accumulated more than 68,000 notes. His original art is also nothing to shake a fist at, as all his pieces are expressive. They deal with a variety of subject matter, including Dragon Age and The Iron Giant.
"The most fun part about doing these pieces is that I feel I'm exploring the original painters' minds a little. And hopefully learning something from them in the process!"
And this kind of thing takes skill. Lothlenan recreates everything in the original pieces, including lighting, pose, color palate, and every painstaking detail. The pieces do not come from the same art period, so the art style is different with every painting.
What impresses me the most is Lothlenan's ability to recreate textures and impasto. This is a technique where paint is applied so thickly it stands up off of the canvass. Digitally, these illusions are difficult to recreate, and the artist chose their brushes carefully in order to provide the closest likeness.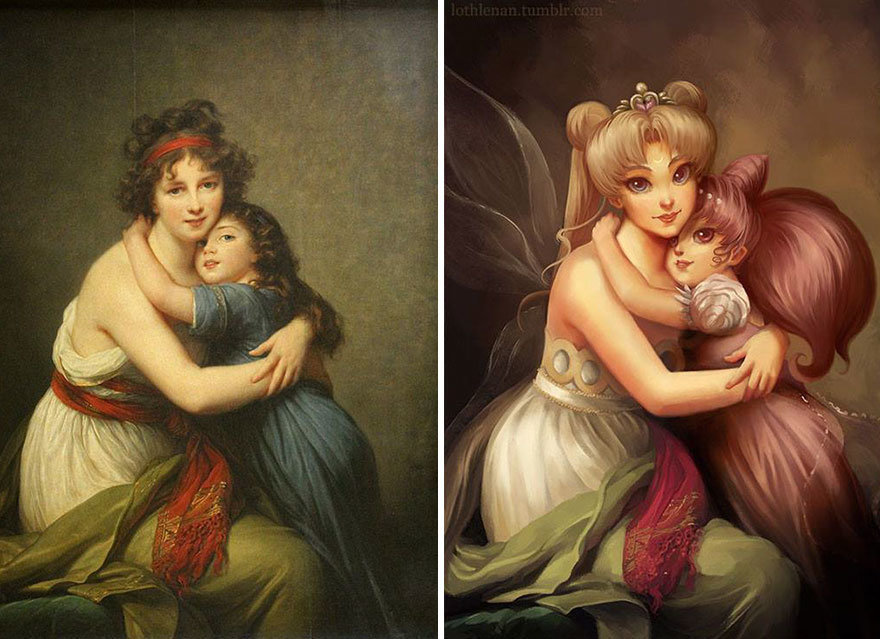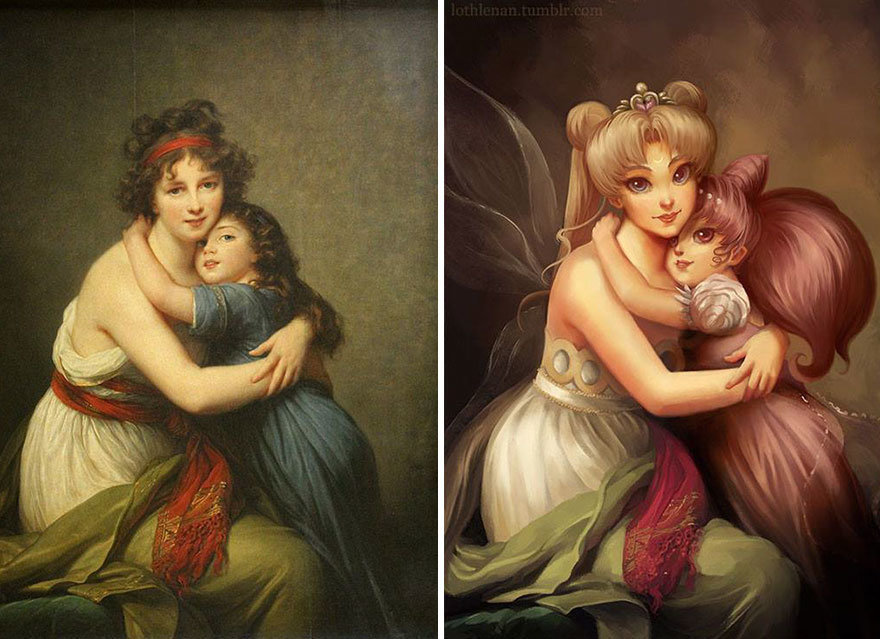 Lothlenan developed his passion for art history when he learned from a particularly impactful professor, the Huffington Post said. He strove to become as skillful in his technique as the old masters, which lead to a study, which lead to this delightful combination of past and present.
Lothlenan's paintings give me the itch to do a master's study myself! The paintings are a fun, whimsical way to appreciate artists past and to anticipate the artists of the future. Hopefully, we'll see a greater body of work from Lothlenan and other geeky artists to come!