VR is a promising new medium that's changing the way we approach 3D Modeling. It allows artists to immerse themselves in a virtual workspace where they can construct, carve, and paint their visions like never before.
VR is still in it's infancy however, and there are many requirements to consider before you invest your hard earned cash on a VR headset.
Understanding the barriers to entry is important which is why we created this VR Modeling Quick Guide to help. So sit down, grab a cup of coffee and join us as we go over some points to consider before diving into the exciting world of VR Art.
Hardware Requirements
The VR effect is achieved by rendering a unique display for each eye, an effect that requires a powerful machine to pull off in real time.
This is something you will need to consider since not all VR capable hardware are created equal.
For example, some gaming consoles are VR ready—such as the Playstation 4, but many of these consoles lack drawing and sculpting software titles and the graphic power needed to run them.
At the moment of this writing, VR ready Windows based computers offer the most opportunity for VR sculpting. With the right graphics card and a beefy CPU, your machine can become a personal studio.
A PC ready VR headset will be necessary, of course, and companies like HTC and Oculus have released VR systems adopted by third party software developers.
VR Modeling Software
There are several options when it comes to VR Modeling software, and the software you need will ultimately depend on what you want out of the application. Some applications are made for realistic modeling while others are better suited for stylized art.
Oculus VR released a VR sculpting program called Medium, and this software allows the artist to add to, take away from, and manipulate the shape of 3D objects. The final result can be saved and exported for later use. Medium also supports the use of standard .obj files, which can be used to create custom brushes, and the versatility of Medium has already allowed artists to create amazing, ornate 3D creations.
Tilt Brush is Google's current flagship VR art program. While not necessarily a true 3D Modeling program, Tilt Brush allows users to create objects by painting streaks in 3D space, and the final object is composed of the painted strokes, making this more of a 3D painting application.
This application takes a different approach to creating 3D objects. It requires users to build 3D objects onto a 2D screen. Something the developers decided would make creating in VR easier to do. Rather than mimicking general 3D Modeling software, Blocks aims at a more user friendly experience that's designed to make you feel as if you were creating in blocks,
Gravity Sketch focuses on a professional creative workflow that focuses creation of geometry in non-destructive parametric modeling, allowing users to explore infinite iterations of their idea. Their aim is a change the workflow by using Gravity Sketch to concept 3D modeling ideas that can then be imported into a CAD software for further refinement.
How It Works
Each VR modeling application offers different toolsets and options that allow the artist to manipulate their creation. Some programs may offer custom tools, while others have predefined parameters to work within.
For example, Tilt Brush only offers the ability to paint in 3D space, whereas in programs like Medium, artists can also sketch a 3D design, and then use that sketch as a skeleton to help mold a 3D object.
VR sculpting requires hand-held controls to apply strokes and carve out the shapes. The button presses render changes in real time, allowing artists to work quickly, and intricate details are easily accomplished by scaling the object up. Once complete, artists can apply color to their final creation.
Planning A Safe Workspace
Always observe your surroundings before beginning your VR assisted art practice. You should have enough space in the room to stand and move freely. Be mindful of breakable objects, pets, or small children that may be oblivious to your blind artistic journey.
The floor should be completely clear of objects, cords, and tiny plastic building bricks. Shoes may provide traction on hard floors, but may not be necessary on carpeted floor. Consider your surroundings and you can ensure a safe, consistent practice.
Refining Your Technique
As they say, "Practice makes perfect."—but that only works if you know what to practice. This method of creation is somewhat new, so learning resources can be hard to find. Thankfully we live in the age of social media, and many artists share their personal progress with this new medium every day. A quick search online will return workshops, tutorials, timelapse videos, and inspirational artwork to help any artist develop their skill.
What To Do With Your Creation
The best part about VR Modeling is the coinciding rise of 3D printing. Your final project can usually be exported to a file for 3D printing, and most applications use .obj files—your file type options will depend on what program you're using to create the object. Many file types can be converted using third party file converters, and then you can send your masterpiece away to be translated into reality.
The flexibility of this new medium opens doors to many avenues of creation. Your custom object can be easily 3D printed and placed in your pocket, you can share your artwork online for other people to explore and print themselves. The potential of this new technology is limited only by our imaginations.
The Future of 3D Art is in VR
VR Modeling lets 3D artists create using a brand new perspective, and for some people the ability to manipulate their work in a life-size environment makes the creative process easier. Some will take advantage of it's social aspects, and jump into VR with another friend to create. And others are simply early adopters, who may simply enjoy the novelty.
Regardless the reasons, the future of VR Modeling looks promising as artists and developers continue to embrace the new medium.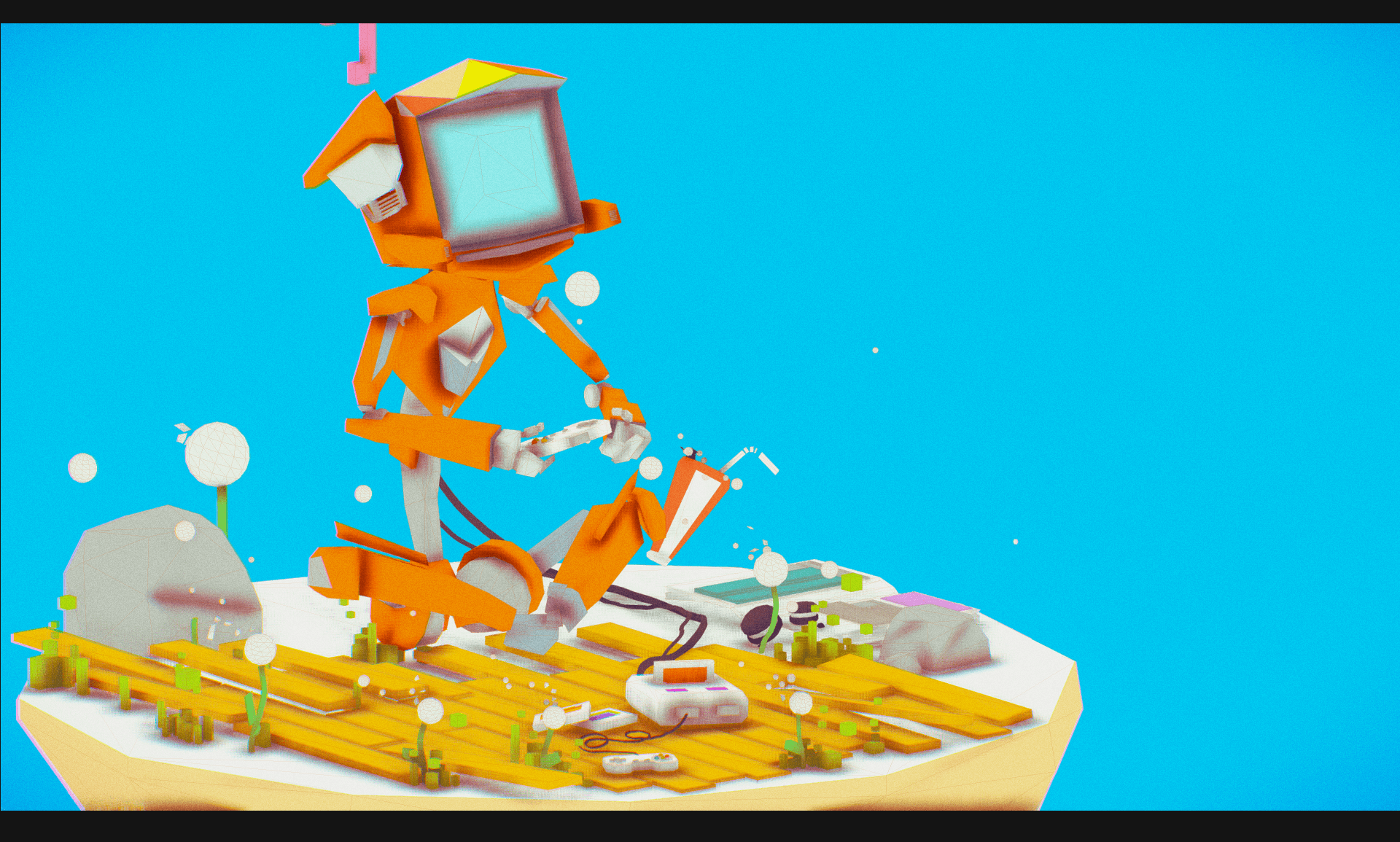 If you'd like to learn more about 3D Modeling under the guidance of a professional, check out our upcoming Virtual Sculpting workshop taking place in Los Angeles, August 19th-20th. Learn more at the workshop website page.